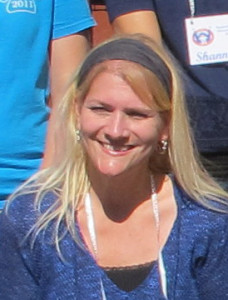 Karen has been keeping your dogs at Cubby's clean and pretty since April, 2007. Karen has been grooming dogs for the past 21 years.
Karen has experience with all breeds of dogs. Her abilities range from the basics of bathing to the finest details of hand scissoring. She is even capable in custom
grooming and has done the Nike emblem and Olympic rings!
Karen lives in Lansdale with her husband and three teenage children and shares our love of dogs, having a yellow lab of her own, Abby.