Why choose Cubby's for your dog's daycare?
Experienced and attentive staff who are well trained and educated in dog behavior
Playgroups are monitored and managed to ensure dogs are behaving appropriately and safely
Senior staff members are certified in Pet First Aid
All dogs are evaluated prior to attending
Large indoor, climate controlled playyards and large outdoor playyards ensure your dog gets to play comfortably in any weather
No reservations or set schedule required for daycare
No set window for pick up or drop off
Extended hours open 6:45 AM til 7PM
No crated nap times
Requirements:
All dogs must have current vaccinations for Rabies, DHLPP, Bordatella and a fecal sample tested negative for worms and Giardia
All dogs over the age of 6 months must be spayed or neutered
All dogs must be on flea and tick preventative (flea/tick collars are not permitted)
All dogs must have a current PA dog license (PA Law).
All dogs must pass our behavioral evaluation conducted by Cubby's staff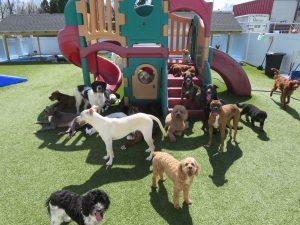 Enrollment process:
The first step to enroll your pup in daycare is to complete the Daycare Application. Click the link below to complete the form.

Daycare Application
Once we receive your application we will contact you to schedule an evaluation appointment.
Daycare Fees:
All daycare fees must be paid in advance of attendance. We offer a daily rate as well as discounted rates with our daycare packages. Days do not have to be used consecutively but must be used within 6 months of purchase.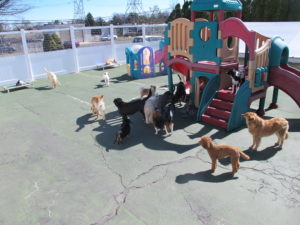 20 Day Package – $31 per day
15 Day Package – $32 per day
10 Day Package – $33 per day
5 Day Package – $34 per day
Daily Rate – $36 per day
Are you a multi-dog household? Ask us about our discounts for families with more than one pup.