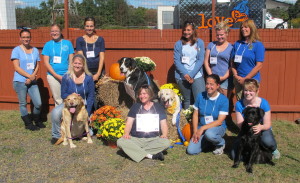 Cubby's Canine Castle is conveniently located on DeKalb Pike (Rt. 202) in Blue Bell, PA. Serving the area of lower Montgomery County, Cubby's is conveniently located for those who live and/or work in Blue Bell, Norristown, Collegeville, Eagleville, Jeffersonville, Harleysville, Lower Gwynedd, Montgomeryville, Ambler, Plymouth Meeting, East Norriton, North Wales, Lansdale and Skippack.
Our facility consists of two buildings totaling almost 8,000 square feet, and multiple outdoor play yards totaling 10,000 square feet!!! Our facility has been designed to provide the maximum enjoyment for your pup as well as safety and security. We have both indoor and outdoor play areas. Our play areas have tents for shade, play sets for your dogs to play on, furry friends for your dog to play with all day and are supervised by our dedicated staff.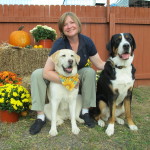 Owner
Sarah is the owner and operator of Cubby's Canine Castle. In her previous career she
worked long hours and traveled extensively, spending many days and nights on the road. When she was working late or traveling, her pup Cubby went to daycare and had a blast! Sarah never had to worry about Cubby since she had a great daycare she used and always knew that Cubby was well cared for, well loved by the staff there and most importantly, well-exercised!!! She understands your need for a daycare facility to send your pup where they will receive the same high standard of care and enjoyment you provide for your dog at home. She has built Cubby's Canine Castle with that in mind.
Prior to opening Cubby's, Sarah worked at doggie daycare, for two and a half years. During her two and a half years at Karen's, she gained hands on experience and a vast knowledge of doggie daycare operations and used that experience to design Cubby's Canine Castle. Sarah is also a Senior Volunteer with Brookline Labrador Retriever Rescue, responsible for evaluating dogs to bring into the rescue and finding labs in need new homes. She is a member of the North American Dog Daycare Association (NADDA) and is a certified Pet Care Technician through the ABKA. And is a member of the Association of Professional Dog Trainers.
While not working at Cubby's, she enjoys spending time with her pups training, swimming and hiking. She competes in AKC Obedience and Rally with her own dogs and has put a Beginner Novice title and Rally Novice title on her 12 year old lab Cubby. She is currently working to teach her Greater Swiss Mountain dog the art of carting and enjoys doing agility for fun. On occasion she gets to golf and do a little bit of work around the yard.
Continue reading →